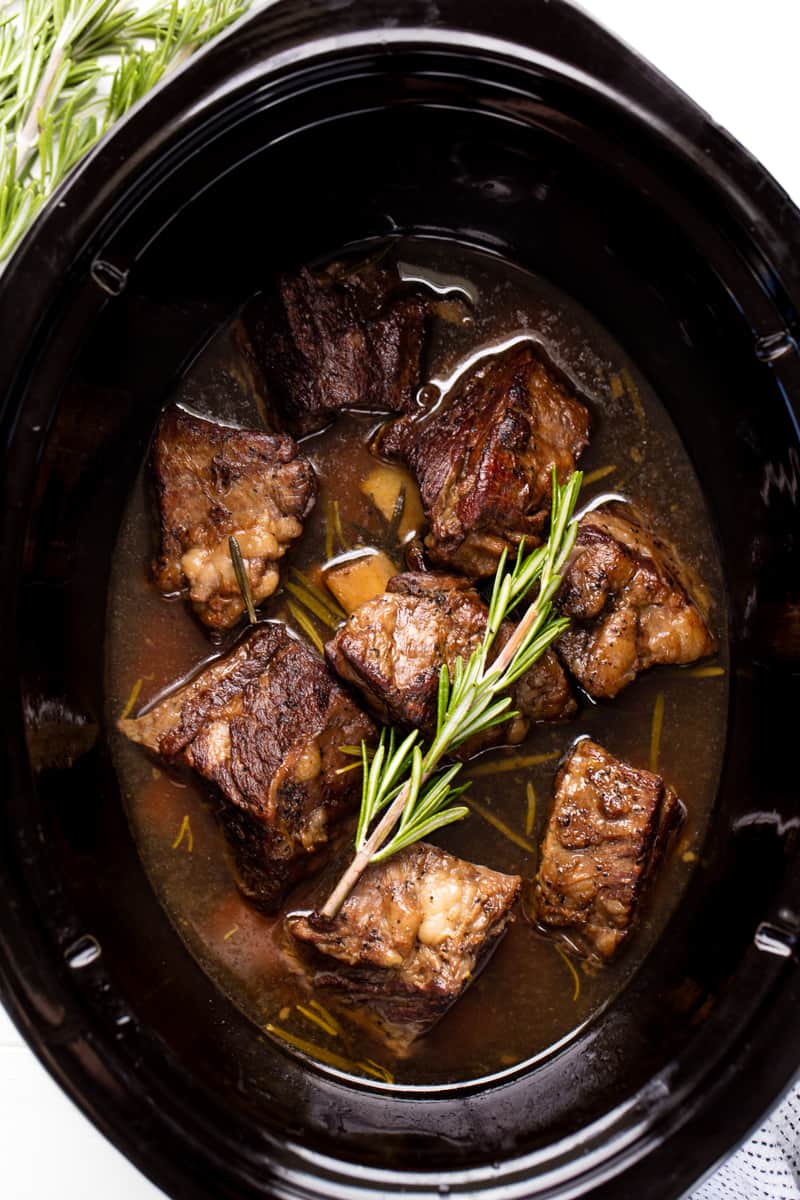 Photo Credit: The Stay At Home Chef
Happy New Year! With the holidays behind us, it's time to put away the festive serving pieces and bring out the good ol' crock pot. There's nothing like an aromatic slow cooker recipe to provide extra warmth from inside out on the coldest of days. Short ribs can be made a few different ways, but we love a version made in the crock pot, such as The Stay At Home Chef's
Slow Cooker Beef Short Ribs
.
Six to eight hours later, the house smells amazing, the short ribs are done and we're about ready for a glass of wine. Thankfully, we have a bottle of the
Herdade do Rocim
Olho de Mocho Riserva Tinto
on hand, the perfect full-bodied Portugeuse red for a hearty meal. The layered black fruit notes in the wine balance out the savory, caramelized notes in the short ribs, while the solid tannins gracefully stand up to the meaty dish.